The EMEX (Energy Management Exhibition) in London was a couple of weeks ago and, as expected, there was a plethora of new products from manufacturers across the world, all of which are designed to help you enhance your energy efficiency and reduce your carbon footprint. Energy loggers were prominent and they're definitely a worthwhile investment but, before you jump in and buy one, a word to the wise: not all energy loggers are equal. And here is why…
Our modern workspaces are filled to the brim with non-linear loads like variable speed drives for motors, LED lighting, IT equipment and UPS systems, all of which produce harmonics in the supply system. And harmonics are bad news. They reduce energy efficiency; they generate unwanted heat and they can lead to equipment malfunctioning. A good portable energy logger (PEL) will, however, tell you all about the harmonics in your installation – as well as providing you with a lot of other information that will help you to cut your energy bills.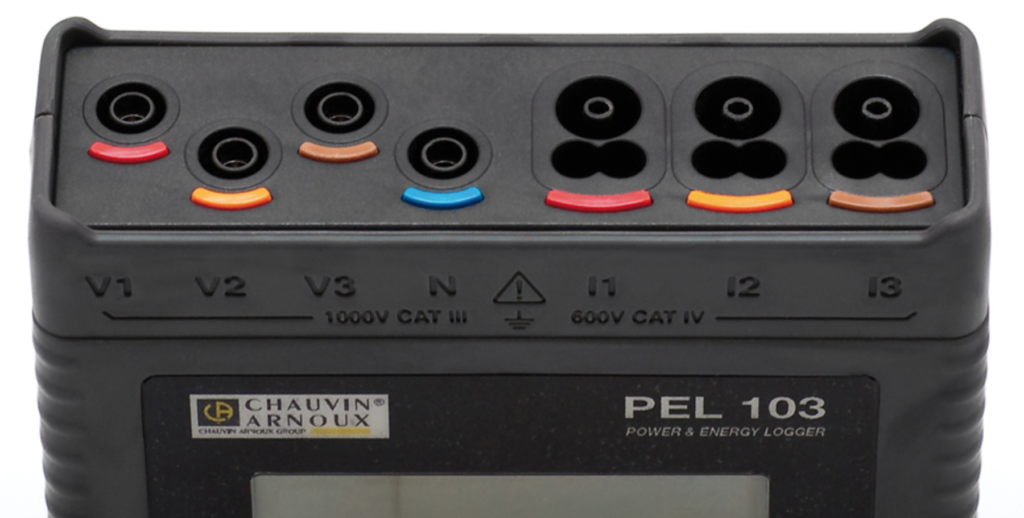 Before you invest in a PEL, however, make sure that it can measure individual harmonics up to the 50th! Otherwise it will only be giving you part of the picture and the decisions you take based on the results will not take into account all aspects of the problem. And don't be misled into thinking that total harmonic distortion (THD) is all you need to know. THD is certainly a useful figure because it gives you an idea of the total amount of harmonics present in an installation, but only by knowing the percentages of each harmonic will enable you to determine their likely source and take appropriate remedial action to mitigate them.
A good PEL will be suitable for use on single-phase, split-phase and three-phase systems and will be designed so that it's easy to install – ideally without the need to turn off the power. Remember, a PEL is supposed to deliver benefits, not interrupt your operations! Analysis and recording of harmonics up to the 50th should, of course, come as standard. Other invaluable features are real-time communication with a PC, and the ability to record results to an SD card for storage and later analysis.
So, don't be tempted to order the first PEL that comes your way, even if it does seem to be a bit of a bargain! Take the time to ask the manufacturer or distributor those all-important questions and find out if the tester can indeed record harmonics up to the 50th. After all, it's worth spending the time to find the right instrument that will help you to make the best energy – and money – saving decisions!