As part of our ongoing commitment to supporting the development of young engineers and technicians, we've awarded one of our versatile C.A 5273 multimeters to the World Skills UK Competition winner for industrial electronics. The National Skills Competition Gold Medallist for Industrial Electronics was Jamie Skyrme who is currently studying at Gower College Swansea Wales.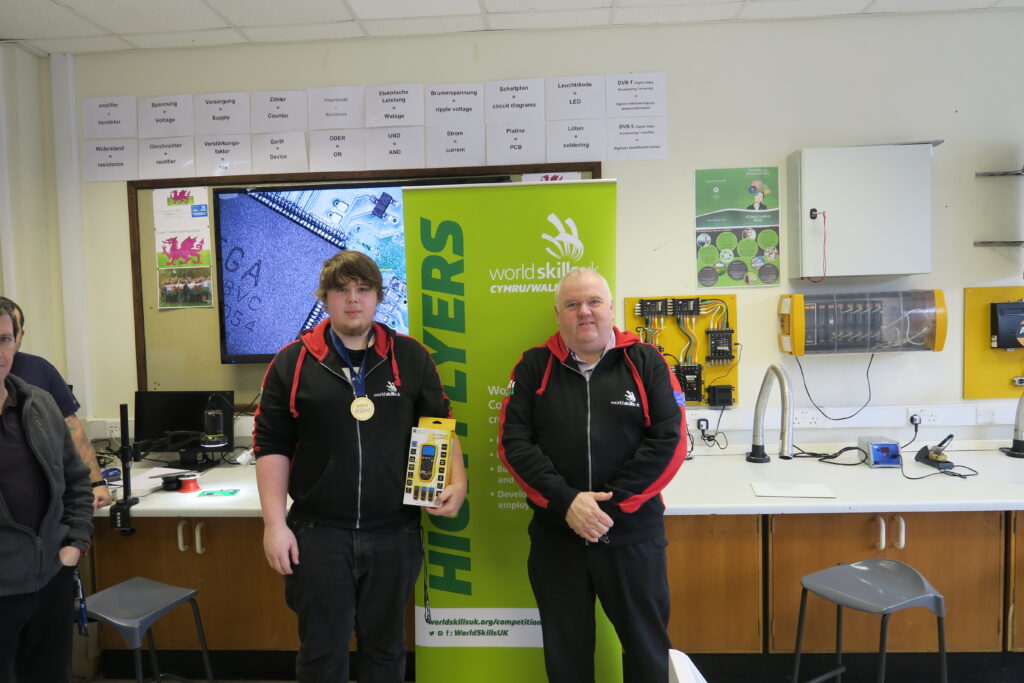 World Skills is an organisation that helps young people get the best start in work and life by providing practical careers advice and activities, complemented by access to guidance from peer role models. The organisation aims to increase awareness of apprenticeships and technical education, and to inspire more young people to consider them as attractive career options.
"At Chauvin Arnoux we are dedicated to ensuring the future success and prosperity of our industry and of those working in it," enthused Scarlett Reynolds, Marketing Communications Officer at Chauvin Arnoux. "World Skills not only gives young people the opportunity to reach their full potential but also provides excellent opportunities for learning from the insights gained by competing against other countries. Overall, this drives up training standards for young people to world-class levels, giving a much-needed boost to productivity."
The C.A 5273 which has been provided by Chauvin Arnoux is a comprehensive multimeter ideal for the maintenance of electrical installations and small AC and DC machines. It features a double 6,000-count backlit display and a 61+2-segment bargraph with remnant effect. The C.A 5273 has a 600V CAT IV safety rating and IP54-rated ingress protection, and it is backed by a three-year warranty.