A Single-Phase Power and Energy Logger Built for Professional Electricians and Small Businesses
Small, portable and easy to use — PEL 51 is from our latest range of power and energy loggers by Chauvin Arnoux that's designed to monitor electrical consumption seamlessly.  
Carry out power and energy logging surveys without any interruption with PEL 51.
Designed for domestic and smaller commercial installations
Monitor single phase installations, circuits and equipment
Carry out maximum demand surveys
Perfect for pre and post installation surveys for EV & PV
Identify and document potential energy savings
Has a large easy-to-read backlit display
View results in real-time or log over a longer period
Save measurements on SD or SDHC card
Get free configuration and analysis software
Retrieve data and change settings via Wi-Fi
Over 130 years in the business of Test & Measurement
35 years of excellence in the UK

By offering product demonstrations, complete technical support and the best possible post sales aftercare, we pride ourselves in delivering end-to-end services to ensure your business runs smoothly. So, get the test solution most-suitable for you with Chauvin Arnoux as we've thoroughly got you covered. 
Choose the power and energy loggers that suit your business needs . Set up your PEL Kits right away!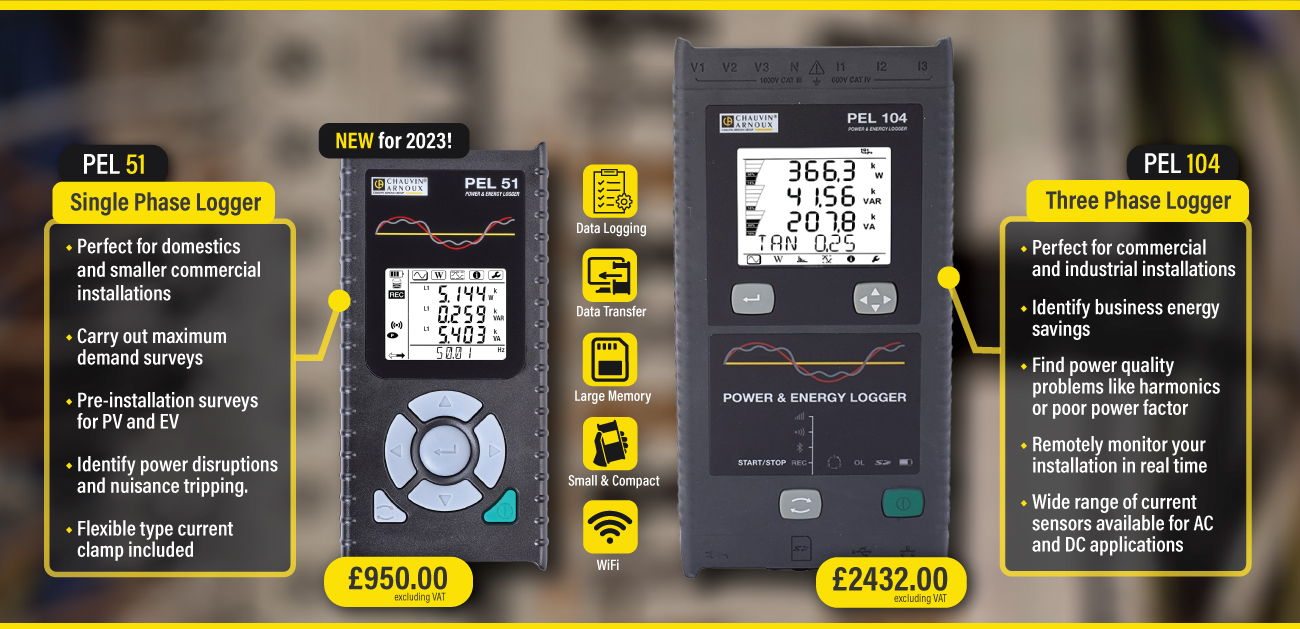 PEL 51 and 104 range of PEL series are designed to produce accurate data by measuring and recording useful data for energy consumption diagnostics. So, whether an electrical installation big or small, we have power and energy loggers to match your exact specifications.  
Want to monitor electricity consumption the smarter way?
Book a free online demonstration to understand how our PEL series are equipped to help you.
Looking for an in-person demo?  
Paul will be more than happy to come on site and take you through everything our PEL kits can do for you. Just click on the contact information mentioned below to book an appointment on call or via email.  
Sign up and get regular email updates!