At Chauvin Arnoux, we are simply passionate about test and measurement. And we like to do things differently by always putting our users' needs at the core of our product developments. With this in mind, we've released an app that helps our customers to get the very best from their portable energy loggers (PELs) and power quality analyser (PQA) by providing them with comprehensive information and guidance whenever they need it and wherever they are. The app is available free of charge in iOS and Android versions.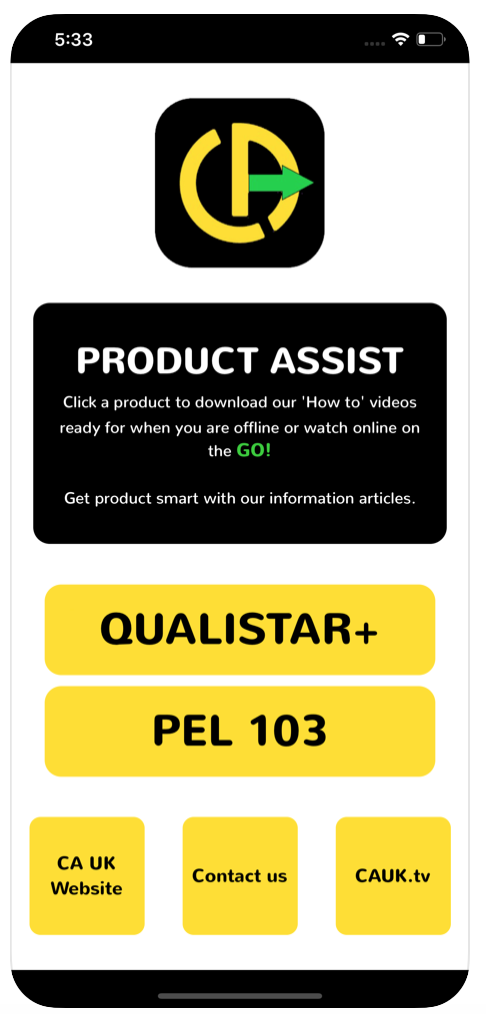 The app is an invaluable aid for anyone who needs to quickly refresh their knowledge of our instruments and their applications. It links directly to the main CA UK website and to CAUK.TV, giving users immediate access to how-to videos and other key product information. All items, including the videos, can be downloaded to the user's device so that they remain accessible even in locations where there is no Internet access, which is often the case when working deep within the heart of an installation.
The "how to" videos featured by the new app show how to set-up, connect and operate our PELs and power quality analysers, and how to retrieve results from them. The first videos cover the PEL103 and the CA8336 Qualistar+, two of our most popular instruments. Information and videos for other products will be added in the near future. The technical articles discuss a plethora of power quality and energy efficiency topics to help with understanding and resolving many of the issues commonly found in industrial and commercial installations.
The app also provides options for giving feedback, highlighting application or other issues, and for submitting product queries, making it easier for customers to get in touch with us. That being said, we'd love to hear from you! Please download the app and tell us what you think: